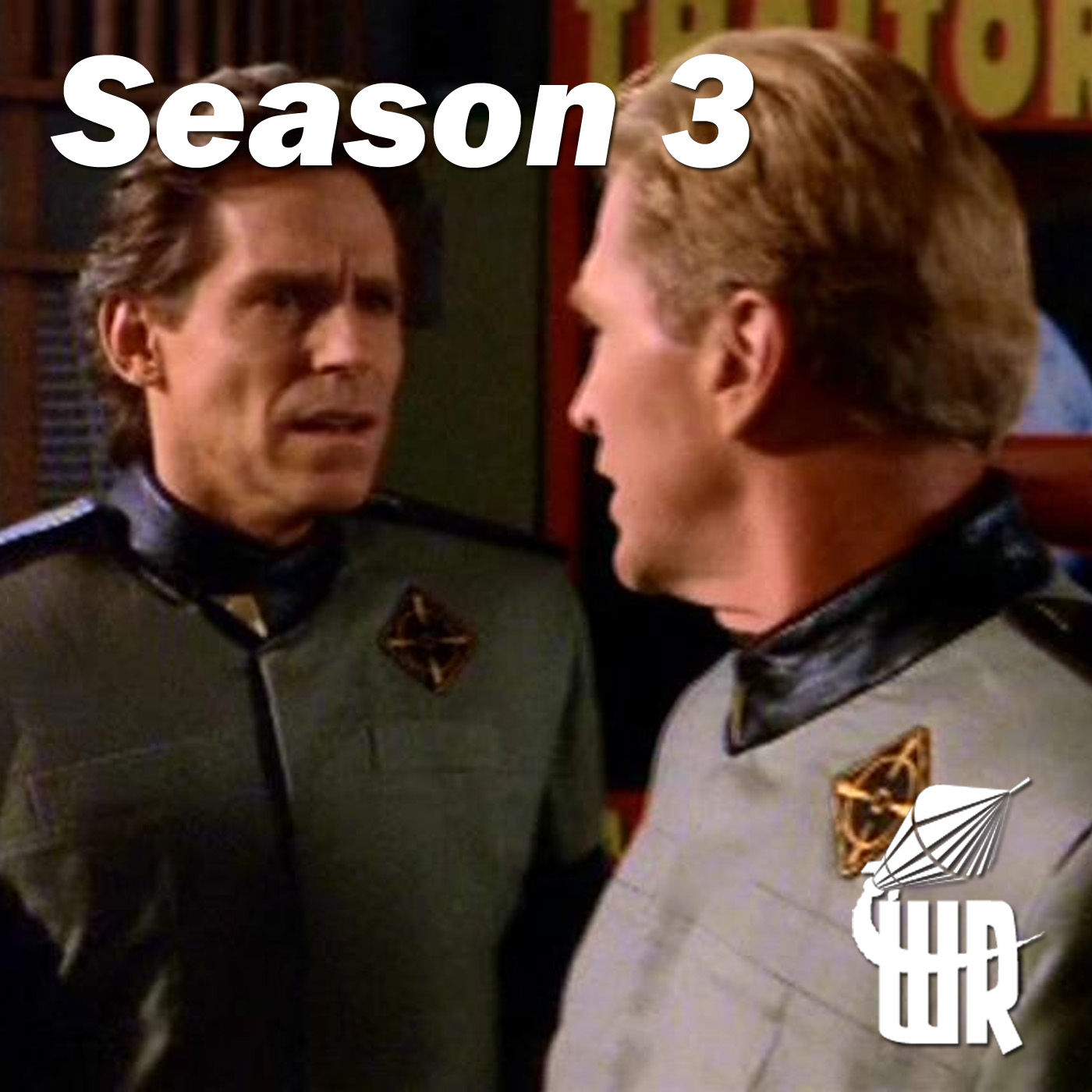 Just one episode this time around--because it (and the next one) are HUGE!!
Andy and Van have to decide: Do they join the Night Watch? All the cool kids are doing it! Or-- do they sneak around the command deck with G'Kar??
Thanks to all of our patrons for making shows like this possible! We have no advertisers and are entirely supported by our great listeners!
The home of this show: http://www.b5review.com/
Be a part of the White Rocket Entertainment family by becoming a patron of the shows at our NEW Patreon site: https://www.patreon.com/whiterocketreviews
http://www.plexico.net
Follow Van on Twitter: @VanAllenPlexico  https://twitter.com/VanAllenPlexico
Follow Andy on Twitter: @AndyFixWriter https://twitter.com/AndyFixWriter