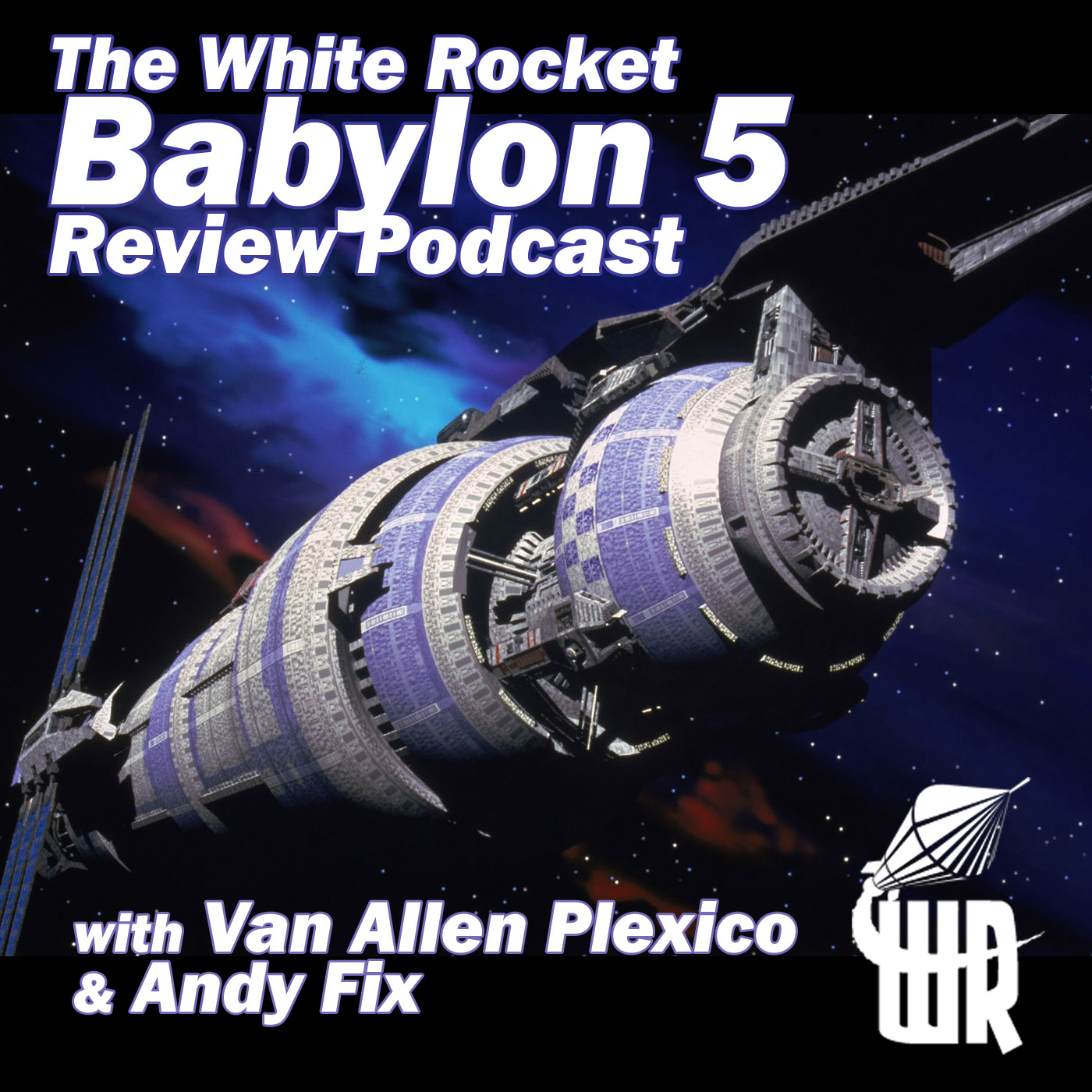 Van Allen Plexico & Andy Fix, along with occasional guests, dig deep into all things "Babylon 5," discussing each episode's Themes and Influences, Best Moments, Notes and Factoids, Guest Stars, and Episode Ratings and Evaluations, among other topics. This podcast does NOT spoil future episodes of the series.
Episodes
Monday Aug 07, 2023
Monday Aug 07, 2023
Andy and Van would like to offer you a sandwich. It's a nice sandwich. Just enough mustard. You know, the brown kind, not the yellow kind. Also, they will only tell the complete truth to you this episode. Never mind the Drazi in the hood over there. It's Intersections in Real Time!
Thanks to all of our patrons for making shows like this possible! We have no advertisers and are entirely supported by our great listeners!
The home of this show: http://www.b5review.com/
Be a part of the White Rocket Entertainment family by becoming a patron of the shows at our NEW Patreon site: https://www.patreon.com/whiterocketreviews
http://www.plexico.net
Follow Van on Twitter: @VanAllenPlexico  https://twitter.com/VanAllenPlexico
Follow Andy on Twitter: @AndyFixWriter https://twitter.com/AndyFixWriter